Blink sells affordable video cameras that run off two AA batteries, and soon the first "video-centric home security system." They're also adding an affordable video doorbell, aptly named the Blink Video Doorbell. The Blink doorbell will cost $99 for current customers who have a video sync module, or $129 for new customers. The sync module lets you watch the video live even when your not home, and is the mechanism for how they achieved such a long battery life.
The device isn't cutting any corners; the doorbell offers 2-way audio, motion detection, HD video, night vision, and smartphone alerts. The two AA batteries will power the device for two-years, which is a crazy amount of time on a pair of old batteries. To imagine my Xbox Controller dies after 5-minutes on AA batteries, and the Blink video doorbell will last two years. Either way, the $99 price is a great deal.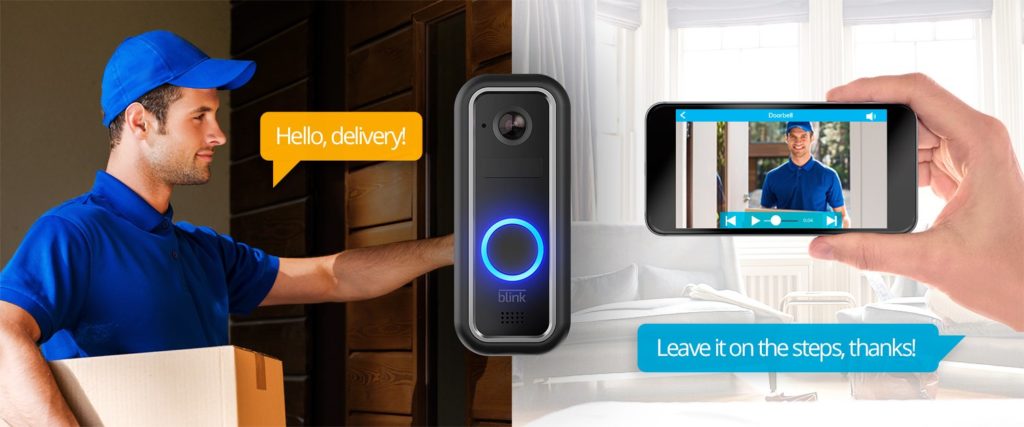 The Blink Video Doorbell is the cheapest video doorbell around
The Ring Doorbell is $179, and the Ring Doorbell Pro is $199, which is a big jump from the $99 price tag for the Blink doorbell. The new Nest Hello video doorbell is $229, even more, expensive than the Ring Doorbell. What's the most appealing part of the doorbell, besides the price, is the power source. Two AA batteries powering the doorbell for two years is a big feat.
The company hasn't given us many details on when the doorbell will launch, but we'll likely see more news during CES. I've always been fond of the cameras and now their doorbell, but I've never made the jump to buying any of their products. Maybe now, I'll be more tempted.
Let me know in the comments below if you're going to pre-order or buy the Blink video doorbell?
Comments