Curved screens might not make sense for a TV, partly because no one sits dead center to get the perfect viewing angle. Curved screens do make sense for PC displays, and when you combine a curved screen with an ultrawide you get Samsung's massive 49-inch ultrawide curved display, specifically named the 49″ CHG90 QLED Gaming Monitor. The 49-inch display is usually wide with a 3,840 x 1,080 aspect ratio. A common screen is 16:9, but the ultrawide is a staggering 32:9.
Samsung is marketing the ultrawide screen to games, as they'd get a better view of their games. The Verge has a great side by side photo showing the difference between 16:9 and 32:9 while playing Battlefield 1. The screen uses Samsung's Quantum Dot technology meant to get the most accurate colors and lighting. What that means is it can light up somewhere between 1,500 and 2,00 nits and can display color at 100 percent DCI-P3 color volume. There is also a 144GHz refresh rate and works with AMD's FreeSync 2 to prevent motion blur.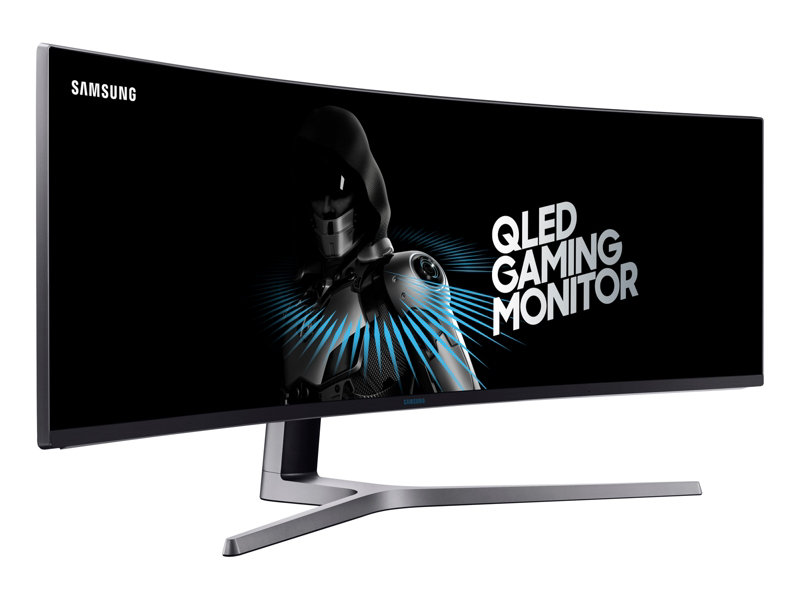 Samsung's 49-inch curved ultrawide isn't just for gaming
If you don't game you could use the ultrawide for editing Excel worksheets or editing videos. You'll have more than enough room to fit six different windows on the screen. There is advance software meant to manage applications so you're using all the screens real estate.
On the back of the screen there is a DisplayPort, Mini DisplayPort, two HDMI ports, and three USB 3.0 ports, but no USB-C. The 49-inch ultrawide isn't cheap, you'll spend $1,499! If you have the cash to spend on a top of the line screen, this is the screen you'll want.
While I don't have the money to drop on this screen, I'll keep an eye on when it's out. Let me know if you're going to buy the screen or just dream about how great it'd look on your desk!
Comments