Do you own a lot of physical DVDs? Are you a big user of Walmart's Vudu movie streaming service? Vudu has a bit of news for you today; you can convert your DVDs or Blu-rays into digital copies for a small fee. There is a little catch to the service. As of now, there are only 8,000 or so movies supported, but for many, that's more than enough.
The new service is a free app for iOS and Android, or you can even convert the movies with a computer. If you're using the app, you'll only scan the UPC of the DVD or Blu-ray that you have. You'll pay $2 to convert a DVD to SD quality or $5 to convert to HDX. If you have a Blu-Ray, it'll only cost $2 to change the movie to an HDX digital copy.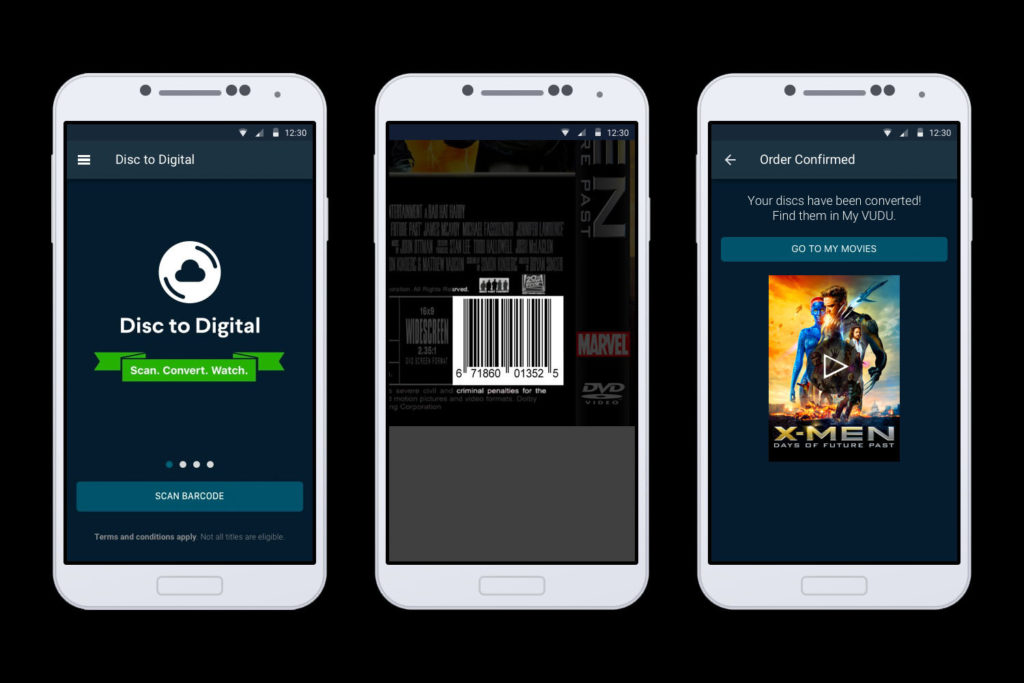 Vudu will convert discs to digital copies for as little as $2
The $2 fee for SD DVDs and Blu-rays seems fair considering digital purchases can cost as much as the physical copies. Regarding the $5 fee, that's a little less friendly. If you have a big DVD collection and want to transform it into a digital HDX collection; you might reconsider converting only a few titles instead of your whole collection.
Walmart introducing the discs to digital service signals a change for movie studios. They've been pushing physical purchases for years, but they realize customers want to watch their movies anywhere. Today, few if any laptops come with DVD players. The only DVD player in many homes is the gaming console if they even have one. Walmart hopes you'll convert your collection to digital, and start buying your movies through them.
Do you have a large DVD collection you want to convert to a digital one? This might be your chance to start the process, considering how easy it is! Tell us in the comments below what you think about the conversion fees!
Comments