Spectacles launched with a limited roll out; you couldn't buy Spectacles online. The sunglasses with a camera inside them were only dispensed through a pop-up vending machine in surprise locations and the semi-permanent NYC pop-up shop. There was a large eBay market for Spectacles with Spectacles going for $500 plus at one time. Once the NYC store opened the prices hovered around $200 to $250. Once the novelty and hype around the sunglasses wore off the lines for the Snap Bot were shorter with the NYC store having little to no wait.
Now everyone in the U.S. can buy a pair of Spectacles online for the same price as you would at a Snap Bot; $130.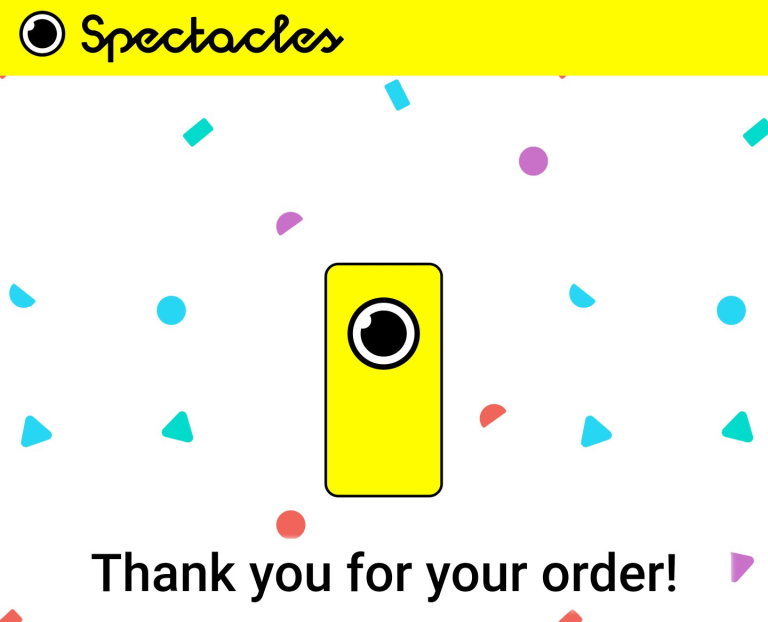 Buy Spectacles online for $150 shipped
Spectacles online ordering will take 2 to 4 weeks to ship. That's a long time to wait but for $5.99 in shipping; what can you expect? People can also buy the charging case, $49, and charging cable, $9.99, through Spectacles online store. They'll no longer be sold through Amazon. I would have preferred shipping through Amazon to use my Prime membership for same day shipping.
Snap used a strategy of giving its biggest fans a way to a game of chasing the face computer around the country. They opted not giving developers the ability to buy the glasses first, a big problem for Google Glass. They managed to keep Spectacles a fun, toy-like experience with a clear indication of when you were filming.
People who still want to experience the Snap Bot can expect the vending machines to start popping up after a "brief nap." All of this news is happening weeks before Snap Inc officially IPO's. While they don't need the revenue from Spectacle sales, they could use it to boost investor confidence.
Tell us your thoughts. Have you bought a pair of Spectacles at one of their Snap Bots or have you just gotten the chance to order online?
Comments