With the adoption of USB-C by major tech giants like Samsung, LG, HTC and even Apple, it seems like this new charging cable is going to get more attention in the next few years, and even months.
So, very soon, we'll start to replace our micro USB cables to USB type C cables. This advancement will be for the better, as USB C cables have some benefits. First of all the port is reversible which means it can be used either way, not only that but they also allow for quicker file transfer and charging.
But like all products you go to buy, there are going to be some low-quality ones. These low-quality cables can put your devices at risk by overcharging and frying your new Macbook or Pixel C.
In this article, we are going to go through some of the best USB C cables to ensure that you buy a trusted cable that will last long and keep your devices safe!
---
BELKIN USB-A to USB-C Charge Cable (USB 2.0)
Belkin is known for its quality products, and that's why this USB Type-C cable is among the best five. It lets you connect your MacBook Air, Pro, or any other USB-A host to of course a USB-C device for file transfer and charging. The cable supports about three amps of charge output, and it has a decent length, measuring at 6 feet it is long, and because it is of high quality it is safe and reliable for syncing and charging of devices.
---
Apple USB-C Charge Cable
Apple's USB C cable is designed for Apple MacBook's mainly, but they can also be used to charge other devices. Aside from it being among the most expensive USB-C cables, which seems to be a common trend with Apple products, it is a good USB-C cable. It has a length of 2 meters and supports power up to 29W as well as USB 2.0
---
ANKER USB Type-C to Type-A Cable
Another well-recognized brand is here ''Anker'' and they're USB Type-C cable has a lot of things to offer. First of all, it supports USB 3.0, but that's not even the most impressive feature, what's impressive is that it allows for file transfer of up to 5GB/S and has a good charging output too. The cable length comes in at only 3.3 feet.
---
Google USB Type-C to Type-C cable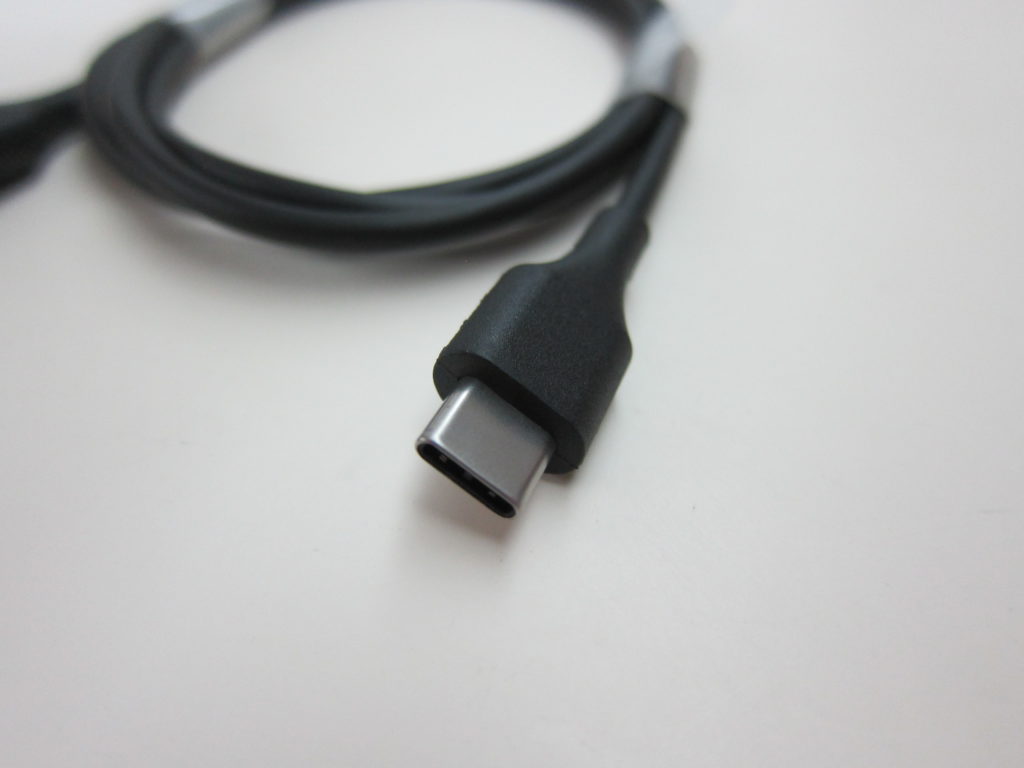 Google is already a trusted tech giant, so you can be sure that this cable will come with some form of quality and reliance. Although this cable isn't cheap as it costs $19.9
It has a charge output of 60w which is fast and also handles fast file transfer, the cable measures at 1.8 meters in length.
---
iOrange-E USB Type-C to Type-A Cable
This is yet another good and quality cable, the "'iOrange-E-Type C to Type-A cable."
The cable is braided and is made of aluminum and fiber ports.
The only fault with this cable is that it supports only 2.4 amps, the file transfer is still a bit fast at 480mp/s but not superb when compared to some that count in GB. Although it has a long cable, that's about 2 meters long and is sold for $10.99.
---
 Wrap up
These are our favorite USB-C cables, with the best ones still having connections to old school USB because a lot of our laptops still use the traditional USB Type-A. Whichever one you eventually purchase, keep at mind price, trustworthiness, and whether if you need two US Type-C connections or need Type-A connections. Personally, my favorite is the ANKER USB Type-C to Type-A Cable, whether you're considering price or how well Anker makes their cables.
Tell us in the comments below if you have a trusty USB-C cable we missed, and if you've just upgraded to a USB -C device; tell us which cable you decided to pick up!
Comments