In a day and age when everything is "smart", it's little wonder that our skin has become the next frontier for tech innovators. Following the advent of smartwatches, developers have started to perfect the art of skin-tracking technology.
Given the relatively limited interface offered by smart watches, developers have had to think outside of the box (quite literally) and come up with ways for users to control things beyond the confines of the screen. The solution to the space situation it turns out was in the palm of our hands. In fact, it was all over us.
Carnegie Mellon University's SkinTrack technology claims to turn the human arm into a touchscreen through which users can control the action on their Apple Watch. Unlike previous technology that required users to don some sort of sleeve to create a makeshift touchpad, SkinTrack uses the body's natural sleeve.
Turning Skin into Technology
To use the technology all someone has to do is put on a special ring and move their finger anywhere on the arm or hand the Apple Watch is located. Using a high-frequency signal, the ring tells the Apple Watch where the finger is and it reacts as if the skin was the screen. The beauty of this technology has already been demonstrated with Angry Birds and the familiar catapult (i.e. users can stretch the catapult back by dragging their finger along their arm), and now iGaming companies are sizing things up.
Inside the confines of online casinos like bgo Casino, games of all shapes are sizes can be controlled by a simple touch which means there's plenty of scope for them to become a hit with wearable tech wizards. Perhaps the most obvious way in which SkinTrack could improve the mobile casino world is via a new slots spin system.
Modern mobile slot games like bgo Casino's Age of Gods now offer a pull-and-spin system. After setting your stake on Age of Gods, it's now possible to drag your fingers down across the reels to set them in motion instead of using the traditional "spin" button. Doing this not only makes full use of a smartphone's touch interface, but makes the process of playing slicker and more engaging.
Use Your Skin to Spin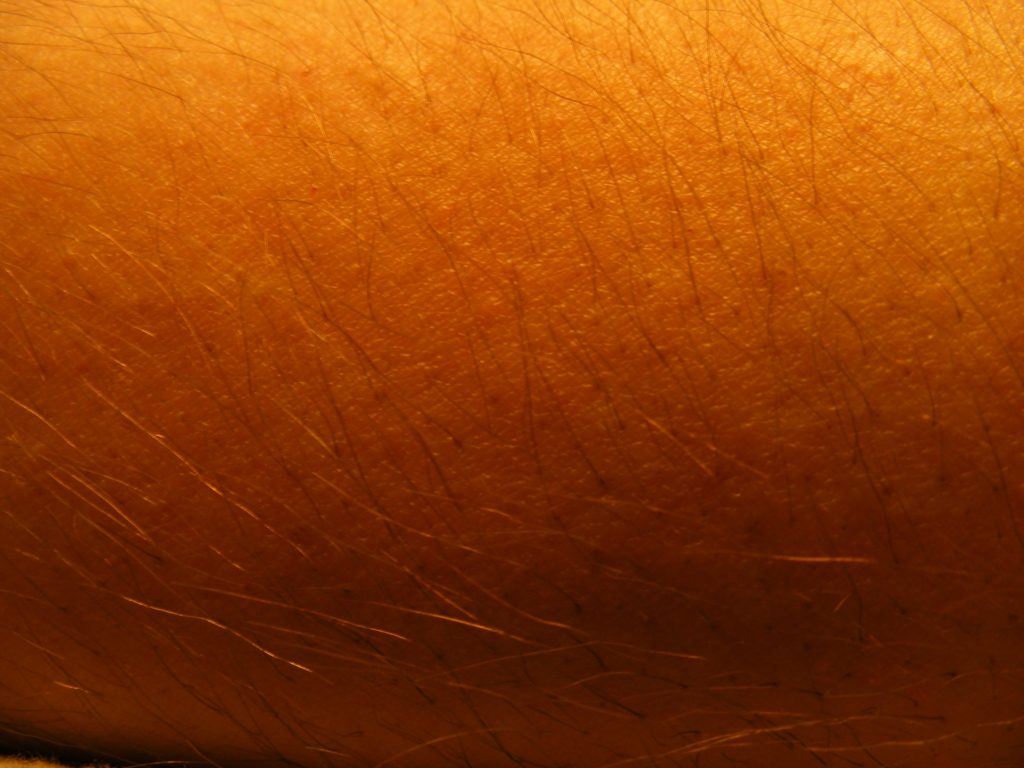 Knowing this system is already in place, software developers such as Microgaming and Playtech could easily use it in conjunction with SkinTrack to create a new series of Apple Watch slots. Just as you would on your phone, dragging down on your arm could set the reels in motion and launch a series of win.
Of course, that's not all. Winner Casino's Classic Roulette with instant bet replay or Foxy Casino's Deal or No Deal Roulette with banker bonus can each be played with a simple touch. Hitting the "bet" button on each will kick the numbered wheel into life, but what if you stroke your arm and started the spin? Although this might be a novel idea at the moment, the technology is certainly there.
The Future is Already Here
SkinTrack has basically found a way to turn your arm into a fully functioning smart device and, therefore, a living and breathing casino. From drag down to spin a slot to stroking your wrist to engage the roulette wheel, the possibilities for SkinTrack and the online casino world are virtually endless.
While the ability to control a virtual world using your skin might seem like science fiction, it's not and for iGaming fans around the world that should be seen as a huge positive. Indeed, as our skin becomes smarter, we could start to see more innovations in the online casino arena. Whether it's a roulette board spread across our forearms or a system that allows you to tap certain fingers and make specific moves, the arrival of skin tracking technology looks set to make wearable tech, and indeed wearable casinos, much more engaging in the coming years.
Comments