The RX122 Atom drone is a highly durable, lightweight, incredibly powerful, and yet still nimble enough to move around a small room. The drone is built for tight spaces but is still powerful enough to fly outdoors. The small drone doesn't have a low price, starting out at $349 for the starter DYI kit. If you're not a fan of piecing things together, the Atom pre-built bundle cost $549, with prices going up from there for more advanced features or other accessories.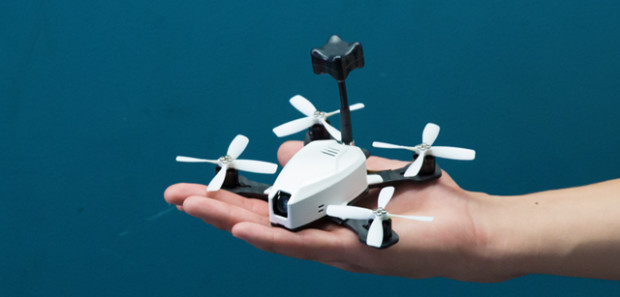 The drone can fly as fast as 80mph! Yes, yes 80mph which is thrilling and frightening when you think about it. The company behind the Atom is partnered with a few drone racing organizations where the drone could be used to race.
While this drone isn't for every consumer, it's an easy to fly a drone; that's also very sturdy. The drone can crash over and over with little to no damage, and if something does break the drone can be easily taken apart to be repaired.
The community-based racing leagues will use this, and the means of entry is lower now. In the not so distance future, we may watch drone races over Nascar. The next drone master will get the chance to race because the drones a fairly inexpensive, and they're accessible and easy to fly.
The project is on IndieaGogo with $49,00 of the $85,000 funding goal. If you want a sturdy drone with an HD camera, a low latency controller, and one that won't break when crashed over and over the Atom is the answer.
Tell us in the comments below if you're going to back the campaign or if you're going to buy a different drone like the self-flying DJI4.
Comments