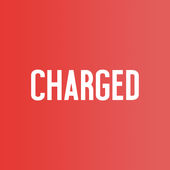 Owen William's has curated a weekly newsletter with the highlights from the tech world. His spin gave the newsletter a unique voice and made everything in the tech world sound marvelous. The Charged podcast isn't any different. With co-host John Edgar the duo breaks down and discuss the week's tech news in an intelligent and lively way.
The podcast is only 30 minutes allowing you to listen to it during lunch or on your commute to work. John Edgar was a former Digital Ocean VP and is no a founder at Stae. He's always traveling so the running inside joke is how's the weather where John is. Owen is a former writer with The Next Web, which gave him intimate knowledge of the technology business. He's the one with the great British accent, or at least one review said one of them had an accent, so I assume it's him.
The latest podcast talks about how the guys would buy a Windows laptop, gasps they should have edited that part because Windows is adding Bash support. They also discussed how the FBI managed to crack the iPhone 5C open, how SoundCloud Go is going to be a Spotify killer, and how Nest is having issues withing Alphabet.
The podcast is a must listen if you want an inside perspective on the latest tech news. I couldn't find an embed code for the podcast, so you'll have to head to their website or find them on iTunes. If you enjoy the podcast – leave a rating, preferably 5 stars, and tell them that you found the podcast through Digital Bounds. They'll love the help and we'll love that they know we referred you.
Tell us in the comments below if you've listened to the podcast, or tell us a podcast we should take a listen to and recommend in the future!
Comments