Facebook is taking another huge bet: removing photo syncing from the core Facebook app, than pushing users to the Moments app. You might remember Facebook removed messaging from the Facebook app, then forced users to download the Messenger app to send or receive messages on your mobile device. The move, hated by many of its users, has yielded a wildly popular app and a start of a wildly popular messaging platform. Now Facebook has high hopes the separate Moments app can become a leading way to store and share photos on Facebook.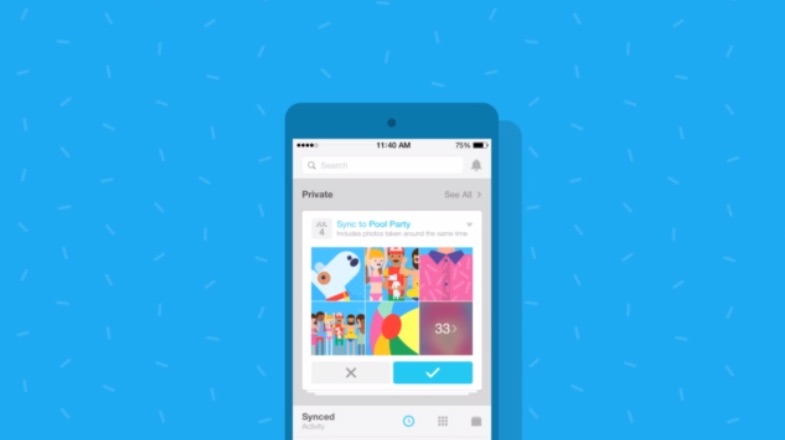 Facebook's moving towards stand alone apps, with Messenger, Moments, Facebook Groups, Paper, and a few handfuls others. It's worked well for Messenger, the app is number two on the iTunes top charts, but it's also failed for a handful of other apps like Facebook Groups or now dead Rooms. These standalone apps give users more focused features that are more refined and easier to use, but sometimes the apps are published then left without updates or fixes for a while.
Moment's climbed the charts over the past few months, in part to Facebook's push on Messenger and in news feed ads for the app. Moment's is a unique app that uses facial recognition to group photos by friends, location and time to create albums, and alerts friends of photos you've taken of them. It's unlikely users want another app on their phone to take up more space and eat up more battery life. Moments may also be swipe at Google Photo, which is the number one photo storage and sharing app for many users.
Starting Jan 10th, 2016 users who want to sync their photos to Facebook will need to download the Moments app. If Facebook can replicate the successful standalone app success of Messenger we can see the company become a leader for photo storage and sharing.
Tell us in the comments below what you think about Facebook making photo syncing a standalone feature requiring the Moments app!
Comments